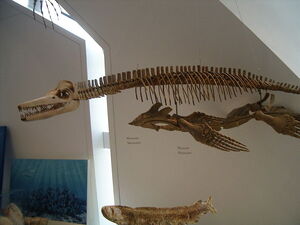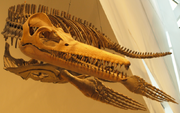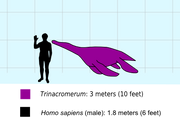 Trinacromerum is an extinct genus of sauropterygian reptile belonging to the plesiosaur suborder. It lived during the Late Cretaceous period in what is now Kansas. It was 3 meters (10 feet) long. Its teeth show it fed on small fish.
The long flippers of Trinacromerum enabled it to achieve high swimming speeds. Its physical appearance was described by Richard Ellis as akin to a "four-flippered penguin."
Description
Edit
Classification
Edit
References
Edit

Ad blocker interference detected!
Wikia is a free-to-use site that makes money from advertising. We have a modified experience for viewers using ad blockers

Wikia is not accessible if you've made further modifications. Remove the custom ad blocker rule(s) and the page will load as expected.