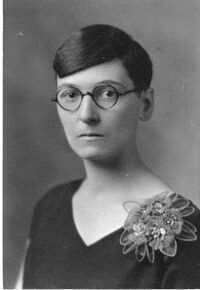 Mildred Adams Fenton (b. 1888) trained in paleontology and geology at the University of Iowa. She coauthored dozens of general science books with her husband, Carroll Lane Fenton, including Records of Evolution (1924), Land We Live On (1944), and Worlds in the Sky (1963).

Ad blocker interference detected!
Wikia is a free-to-use site that makes money from advertising. We have a modified experience for viewers using ad blockers

Wikia is not accessible if you've made further modifications. Remove the custom ad blocker rule(s) and the page will load as expected.