Cosmopolitodus planus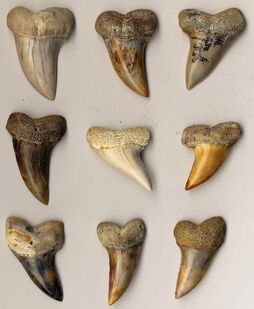 Cosmopolitodus planus is only found in Pacific Ocean deposits and appears to be an offshoot of Cosmopolitodus hastalis with which it is found. Compared with hastalis, upper C. planus, teeth tend to be slightly narrower and possess a more hooked blade. Lower teeth are virtually indistinguishable from those of hastalis.

Ad blocker interference detected!
Wikia is a free-to-use site that makes money from advertising. We have a modified experience for viewers using ad blockers

Wikia is not accessible if you've made further modifications. Remove the custom ad blocker rule(s) and the page will load as expected.