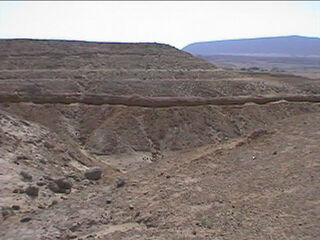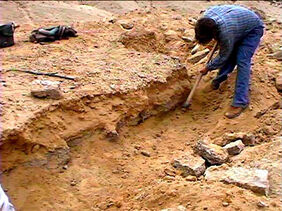 The Bahia Inglesa Formation, formally the Huarra Formation to reflect recent scientific publications, is a Caldera phosphate mining area of the Atacama Desert near Copiapo in north central Chile. The formation dates from Lower Pliocene Bahia Inglesa Formation to possibly the Upper Miocene (approx. 4-6 million years ago). The shark teeth exhibit fantastic coloration, preservation, and condition. Being a land site, the detail and preservation exhibited by these shark teeth are nothing less than outstanding - some of the finest marine fossils known. These are absolutely beautiful shark teeth with tan to orange or blue - pink crowns and orange to mahogany-red roots.

Ad blocker interference detected!
Wikia is a free-to-use site that makes money from advertising. We have a modified experience for viewers using ad blockers

Wikia is not accessible if you've made further modifications. Remove the custom ad blocker rule(s) and the page will load as expected.